Explore your call to mission with Latin Link
10
Explore your call to mission with Latin Link
By Bethany Harper, Ireland Assistant Coordinator
Latin Link is a Christian organisation, with over 100 years of experience sending mission workers to and from Latin America.
We share a calling to love God and our neighbour, and we see that as a global invitation. Our vision is to see vibrant, Christ-centred communities in every part of Latin America, impacting their neighbours, their societies and the wider world. Through partnership with local churches and Christian organisations, Latin Link sends individuals, couples, families and teams to serve the needs of Latin American communities.
We're firm believers in the impact of and need for long-serving mission workers, those committed to the place where God's called them. But we're also passionate about providing opportunities for people to explore and experience mission on a short-term basis, anywhere from three weeks to two years.
That's why Latin Link runs three interrelated but unique programmes: Step, Stride and Stay.
Step: Short-term mission teams
Each spring and summer, Latin Link sends teams made up of all sorts of wonderful people to live and work with Latin American churches.
Step is our short-term programme for teams (3–16 weeks). Step teams are about sharing God's love in tangible ways, offering their time and support to practical and community-based projects.
In spring 2022, a team of five girls arrived in Ecuador, all set for their three-month mission placement. Here's a glimpse of what their Step experience has involved so far!
Working alongside two of our long-term members, the team's mission is to support the work of a small Baptist church in the city of Santo Domingo. After the donation of a plot of land a few years ago, the church has been planning to create a campamento (a camp), with the hope that it'll become a place for church groups to take retreats in the countryside – opportunities to get away from everyday life, focus on God and strengthen friendships.
Due to the pandemic and other urgent priorities, the church project hadn't gotten very far. So the Step team was sent to help push it forward, working with local builders and church members to construct cabins and clear ground for a sports pitch and footpaths. While they are in Ecuador, they will visit the village primary school and helping with English and other classes.
"Step teams are a great way of partnering alongside longer-term involvement to bring fresh ideas, perspectives and energy to encourage the church and local projects," says Abby Murphy, one of our longer-term workers in Ecuador. As our Short-term Coordinator, she is responsible for the team while they're in Ecuador. "It's so lovely to see members of the church here excited about meeting the team and touched that a group of people want to come all the way over to Ecuador to help. It's a reminder that God invites us all to play different parts in His mission!"
Stride: Mission placements
Turning from teams to individual placements, Stride is Latin Link's tailor-made programme for individuals, couples and families. Striders spend between 6-24 months working alongside a church or Christian-run project, responding to local needs and getting involved in the local community. It allows people to immerse themselves in a new culture, explore a call to mission, and put their gifts to work serving the Latin American church. Placements are bespoke, tailored to the individual's gifts, skills and sense of God's calling.
After recently returning from her two-year placement, Suz Rothwell shares with us about her life-altering call to Brazil.
From a young age, Suz had a heart for helping vulnerable people, particularly those from countries and communities less privileged than her own. Years ago, she joined a group from her church on a six-week Step team to Peru, and she felt she was doing exactly what she had always wanted to do. Returning home, life went on as normal. But when her circumstances changed, she began to rethink what she was doing and started looking at serving long-term with Latin Link on social action projects.
Arriving in Brazil, Suz threw herself into work at a local children's project, Vale do Senhor, with about 32 teenage girls from a disadvantaged neighbourhood. She helped lead Bible studies, science experiments, swimming lessons and art projects. They also started up literacy classes for these teenagers and it expanded to include some parents who learned to read for the first time!
"Stride is an incredible opportunity to give to something bigger than yourself", says Suz. "It's brilliant to learn about another culture, another way of life and to challenge yourself. I really grew in self-awareness during my time in Brazil, which has been a big positive for me."
"Also, expect the unexpected! When I arrived, I had such great plans, and then the world went into lockdown. Even though it was tough and frustrating, I found out God had planned different things for me to do."
Suz is now exploring God's call to longer-term mission. She hopes to return to Brazil and continue supporting the transformative work in Vale do Senhor!
What's your next step?
Have you felt God nudging you to explore mission in Latin America? Just as our Ecuador Step team and Suz found, there are many opportunities to put your gifts to use for God's global church. If it's something you're considering, we can't wait to hear from you. Chat with Bethany Harper, Ireland Co-Ordinator for Latin Link, by emailing ireland@latinlink.org to discover more about serving with Latin Link.
What's your
next step?
Back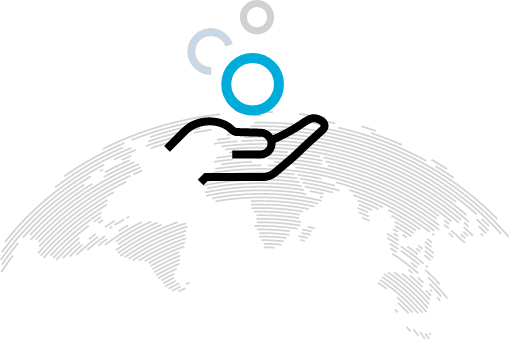 Make a World of Difference
Make a Donation
Help in the work of missions world wide