February 2023 Prayer Update
Welcome to our second monthly mailer of 2023 with the latest news on Worldwide with some direction for prayers that we would appreciate at this time.
THEME LAUNCHED
You may have noticed on our social channels that we have released our theme and design work earlier than usual: ARISE SHINE based on Isaiah 60: 1-3 - "Arise, shine for your light has come, and the glory of the Lord rises upon you." This is a reminder of the glorious light of Christ that shines in our dark world and the hope we have in Jesus. We pray it will be an encouragement and set the tone for our 2023 Convention in August. "Nations will come to your light, and kings to the brightness of your dawn."
SINCLAIR FERGUSON
We are delighted that Dr Sinclair Ferguson will be speaking and teaching at our Launch meetings in May. Dr Ferguson is a Ligonier Ministries teaching fellow, vice-chairman of Ligonier Ministries, and Chancellor's Professor of Systematic Theology at Reformed Theological Seminary. He is the author of many books, including The Whole Christ, Lessons from the Upper Room, and Some Pastors and Teachers.
Watch this link as Dr Sinclair Ferguson answers biblical and theological questions.
BIBLE TRANSLATION
Chothe is one of the oldest tribal languages spoken in Manipur, India. It is a small language with only about 4,400 native speakers, but the majority of the Chothe population is Christian.
The Trinitarian Bible Society started a translation project in January 2017 and their New Testament work has now reached 2 Corinthians. The TBS Chothe Bible is one of the first significant written productions in this language. The Chothe people are mainly poor subsistence farmers.
DON'T WASTE YOUR SUMMER
Come along for a night of food, worship and opportunities to be quite literally be Bangor Worldwide, to go locally and globally with the good news of Jesus.
We'll see and hear opportunities from Crosslinks, Reach Across, AsiaLink, Josiah Venture, AWM, Friends International, Frontiers, SCFS
Do encourage young adults in your church to come along, 18 upwards.
In the past few months, we have been praying specifically for a new initiative of monthly meetings for those in the 18 to 30+ age range. These take place in Hamilton Road Baptist Church at 8pm on the first Sunday of the month and have been well attended since they began in November. Please continue to pray for these meetings – the next one is planned for the 5th of this month. This is a vital age group for Bangor Worldwide and we long for a greater involvement by young people in the work of extending the God's Kingdom across the world.
On the 22nd February, we are planning an informal lunchtime event for our local Supporter Churches. We will take the opportunity to share some of our plans for Convention 2023 and have a discussion about these. An invitation will also be extended to churches not yet signed up to our Supporter Church network but which have shown keen interest in the convention in past years. Please pray that the event will go well and that God would use it to increase church support for future conventions.
Give thanks that the number of "views" of the video which Worldwide produced of Maud Kells in conversation with Etta Halliday has now passed 600. Please pray that the video will be used to inspire others to consider the call to a missionary life.
Our next committee meeting is arranged for the 1st February. We will be progressing preparations for our Launch event in May and also for the convention itself in August. Please pray that we will be inspired by God to know His will for these important events.
Back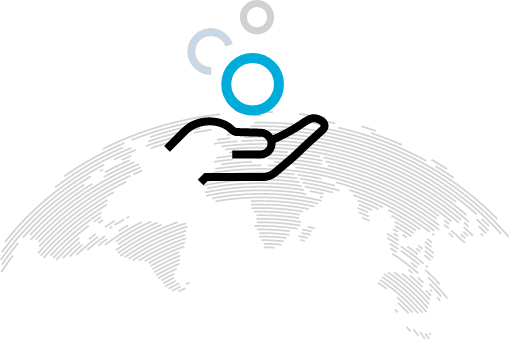 Make a World of Difference
Make a Donation
Help in the work of missions world wide