January 2023 Update
HAPPY NEW YEAR!
We pray God's blessings will be upon us as we prepare to host our 87th Convention in August. Remember to put the dates into your new diary or online calendar: Friday 18th to Friday 25th August 2023.
GIVE THANKS FOR 2022
2022 has been an unexpected and amazing year as regards the income, writes the Convention Treasurer, Cecil McWilliams. In the 16 years he has managed the accounts, the number of legacies were few and far between. This year, out of the income received to date of £1,126,872, included three different legacies totalling an amazing £963,260. This will go towards God's mission in a range of organisations and in a variety of countries. We are grateful to all our supporters and those who remember us in their wills.
MEMORIES OF JAMAICA PUBLISHED
The life, work and ministry of Claire Trueman, one of the Presbyterian Church in Ireland's overseas mission workers, has been celebrated with the launch of her memoir 'Wonderful Years – Memories of Jamaica over the years' by the Presbyterian Historical Society of Ireland and PCI's Council for Global Mission.
One of around 35 men and women who went to Jamaica from PCI between 1858 and 1988, Claire arrived three months after the island's independence from Britain 60 years ago. For more information and to buy the book, visit the PCI website.
We asked In December for prayer for the second in our series of Sunday evening events for young adults. Give thanks that we had another good attendance with a range of churches represented. Please pray for the third in the series which is planned for the 8th January in Hamilton Road Baptist Church. Pray that through these meetings young people will develop a real heart for worldwide mission and seek to find out the part they can play in it.
Give thanks for a very productive meeting of the committee on the 7th December. Our panel of speakers for the convention is now finalised and our Publicity Launch is planned for 17th May in Bangor. There are still details about seminars etc. to be worked through so please continue to pray for the committee as they seek to finalise the complete programme over the next month or so.
One of the main reports received at the committee meeting was on finance. This was particularly encouraging. In addition to our normal income of c.£160k we received three legacies to forward to missionary causes which brought our total income to the amazing figure of over £1.1 million. This is totally unprecedented and we are humbled to have been given the privilege by God to distribute such a huge amount. Please join us in giving thanks to God for His goodness shown toward us in this way and pray that it will be a real encouragement to the many mission agencies which will be in receipt of significant sums of money.
Back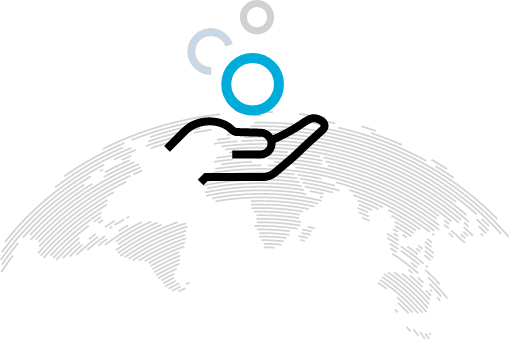 Make a World of Difference
Make a Donation
Help in the work of missions world wide