September 2023 Prayer Update
Prayer certainly does change things as we witnessed at Worldwide 23, Arise Shine. The committee is so encouraged and blessed having seen the brilliant attendance throughout the 8 days of convention and some of the many blessings that have flowed from it and we give all the glory to God for doing far more than we could have imagined.
A TWIST ON THE OPENING SATURDAY
Our opening Saturday, with a twist, of the Artless Theatre Company's performance of "If Prison Walls Could Speak" was such an impacting evening when everyone seemed to be truly griped and moved as they watched the story of Petr Jasek, a Czech national and Christian aid worker was revealed through the one man performance of Chris Poch. Petr was imprisoned in Sudan for his work assisting the persecuted church. The play was developed alongside Release International, and tells Petr's story using innovative multi-media effects. We will continue to pray that the impact of this performance will work in the hearts and lives of all who watched in Bangor, Dollingstown, Magherafelt and Dublin.
BIBLE TEACHING
Our friend Chris Wright (Langham Partnership) opened God's Word each morning through the week and spoke on the theme Arise Shine from Isaiah chapter 60 but also dove into the surrounding chapters looking at the global reach of God's judgment and salvation - Isaiah 24-25, The global mission of God's Servant - Isaiah 41-42, The Return of the King: Proclaiming the hope of God's Kingdom - Isaiah 52:7-10, Then your light will break forth - Isaiah 58 and finally Arise, Shine! Your light has come - Isaiah 60. Chris also gave a challenge from God's Word on two evenings as well as speaking at our new satellite event in Newtownbreda Baptist in Belfast.
FAITH MISSION GOSPEL TRUCK
The Faith Mission Gospel Truck was another new venture for the convention. The truck was parked beside the McKee Clock on the Bangor seafront from 10am - 4pm Monday to Friday last week and hosted a small bookshop, Free Tea and superb Coffee, Bangor Worldwide advertisements and a team of workers led by Andrew Maybin (Faith Mission) who sought to engage with passers by about their faith. It was lovely to hear some of the stories from this team and how the Gospel was shared and someone was prayed with and found assurance of their salvation. Back in the early days of the convention there was a gospel outreach on the seafront so what a blessing to have this very worthwhile ministry again in 2023.
GIVING
On Tuesday evening, Cecil McWilliams gave the Treasurer's report for the past year and reported a massive £1,078,630 was given to mission agencies from the donations received! If you haven't been able to give as of yet and would like to do so please visit our website. Your giving will be a tremendous blessing to the Lord's work across the globe.
Please join us in giving thanks to God for His many rich blessings during Convention week. Attendances increased and our new initiatives such as the Children's Holiday Club and the Gospel Truck were very well received. The morning Bible studies with Chris Wright were inspirational and there was a real buzz about the Global Village each night. After last year's breakthrough, we were delighted to see the
Youth and Young Adults events well supported again this time.
After such an encouraging Convention, please pray for an ongoing impact on the lives of those who attended. For some this may mean life-changing decisions to be made, for others it might mean a
committment to pray more for mission work. Whatever individuals are being called to do please pray that they will respond positively and that we will see fruit from this Convention for years to come.
Please pray for the committee as it meets on the 5th
September to review Convention 23 and to begin planning in earnest for next year. Pray that we will be able to see what took place through God's eyes and not with mere human insight. May our assessment be
guided by Him and the conclusions we reach be in line with His thoughts.
We were saddened to her of the death recently of Wilma Backler, sister of the former Secretary and President of Bangor Worldwide. Our thoughts are with Raymond and the wider family circle at this time.
Back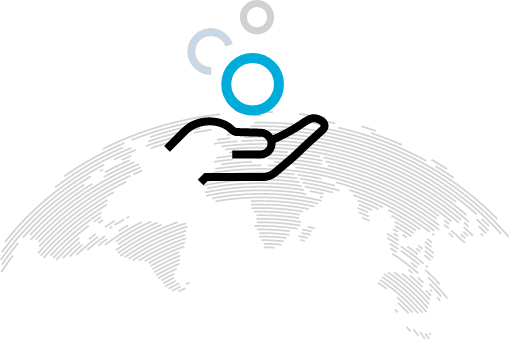 Make a World of Difference
Make a Donation
Help in the work of missions world wide