Supporter Church Profile – Castlereagh Fellowship
Castlereagh Fellowship was the first church to respond to the Bangor Worldwide Supporter Church initiative. We catch up with their pastor, Geoff McIlrath, to find out why they got involved and why they recommend it
Thanks for being our first Supporter Church! What was your motivation to become one?
Enlightened self–interest! It was actually a very natural development for Castlereagh Fellowship. Over the past ten years or so we have made it our practice to encourage our folk where possible to attend the Convention. We have found it fertile ground and have seen meaningful relationships with mission partners formed over this time.
Becoming a Supporter Church allowed us to formalise a relationship that already existed and acknowledge our indebtedness to the Convention.
How do you incorporate mission support in your congregation?
It's almost impossible to answer that in a few sentences. World mission is in the DNA of Castlereagh Fellowship. Every corporate meeting is shaped to some degree or other by our involvement in mission.
I'll give two examples. Every Sunday morning we have a Mission Focus. This takes the form of a four minute video done by one of our mission partners speaking directly to the Fellowship. This was one of the gifts of lockdown! Someone will have watched the video a couple of days beforehand and will lead the congregation in meaningful prayer for the missionary/mission organisation. Our members will then pray for this mission partner throughout the following week. This has been remarkably successful in strengthening the links with our many mission partners.
My second example is how we structure our mid–week meeting. We divide our prayer time into two and reserve one segment for world mission and this has proved an effective way of ensuring that missionary matters are given the attention they deserve. It also 'trains' believers to pray with an outward focus!
What practical ways do you share specifically about Bangor Worldwide in your congregation?
To be honest this would just take the form of promoting the Convention in the run up to its commencement. The Convention has become a fixture on our church calendar and we make a special effort to encourage our folk to attend the Sunday evening meeting.
What would you say to a church that is thinking about becoming a Supporter Church?
Being a Supporter Church is one way of acknowledging our privilege and responsibility as Christ's ambassadors. It is a means to an end that allows us to become better informed while exposing us to a host of ways in which we can play our part in fulfilling the Great Commission.
It is helpful in giving the church a broad lens on the world and enables the challenges and encouragements of world mission to flow into the life of the church.
Thank you for your time answering our questions Geoff and for your church partnering with Bangor Worldwide!
Back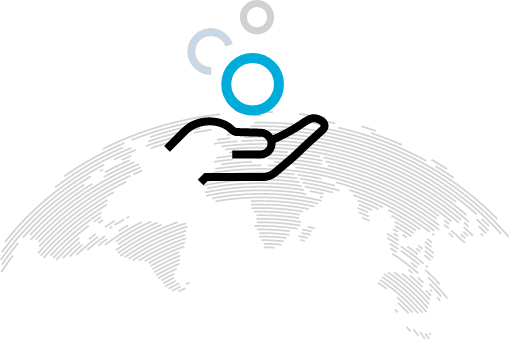 Make a World of Difference
Make a Donation
Help in the work of missions world wide