"Through Langham Preaching, I see God's Word working in peoples' lives."
An insight into Langham Partnership work in South Asia
Alongla Aier has been involved with Langham Preaching for 13 years in her South Asian country*, and she recently participated in Langham Live, a monthly Zoom call, sharing her passion for the programme with supporters online.
Alongla Aier has been involved with Langham Preaching since 2010. Alongla's nation is vast, divided into various states and has numerous languages and dialects.
For the Zoom event, particular focus was placed on the Northeast region of the country, where Alongla and her husband Rev Dr Wati Aier are based. Together they have two adult children who both reside in the USA.
Alongla and her husband are members of a local Baptist Church in the region. Both Alongla and Wati have a background in Theological education where she has now retired from being a professor of English & Communication at a seminary.
Post Retirement
Despite her retirement as an educator, Alongla has maintained an interest in supporting theological training. This interest has caused her to focus on the development of expository preaching as a way to communicate the Bible. She consequently joined the Langham Preaching Movement in her country under the leadership of the regional coordinator. Today she heads up developing Langham Preaching in a region of the country.
South Asia
Recently, preaching seminars in her country have been held in local dialects. Within her role, Alongla focuses her time on providing administration assistance that is connected to organising Langham events on training preachers along with being a Langham facilitator where she uses her skills as an educator.
Alongla said that being involved in Langham Preaching has been "a radical, transforming perspective, to preach God's Word. It's not easy even now, but there's such a joy, such an anticipation. And the amazing thing is, I see God's Word working in the lives of the people."
Preaching Clubs Development
Before the pandemic development in preaching clubs was very encouraging. However, although the pandemic has caused some disruption to these activities, Alongla has the desire to develop preaching clubs that commence with church leaders being involved in local Bible studies. The purpose of these studies is not only to develop biblical knowledge but also to create a passion within the groups to learn how to preach God's Word accurately and confidently. Recently there has been excitement that these seminars are being held in local dialects.
South Asia
The hope is that denominations in the Northeast of the country will fuse together, resulting in lasting fruit for the region and beyond.
With effort and the help of God, Alongla and her Langham colleagues have seen the preaching movements develop to where several Level 1 seminars are taking place in the near future with the possibility of others in the pipeline within the region. Already this effort is having a positive impact with local church pastors commenting on how the training is assisting in their preparation and delivery of sermons. It is hoped that these developments will provide the catalyst for denominations in the Northeast of the country to fuse together so that lasting fruit may result in the region and beyond.
Blessings and Challenges
With the blessings of having church leaders hungry to study God's Word and being trained to preach the Bible with confidence and accuracy, there is also the challenge of opposition which seems to be on the increase. Alongla's desire is to provide support so that local church leaders will remain faithful despite any opposition they may face.
Langham Preaching 10th Anniversary
As Langham's preaching celebrated 10 years in the country during the pandemic, it was encouraging to hear Alongla's report on the current positive status of the preaching movement there and the desire is that other states will enjoy the encouragements it has enjoyed under Alongla's leadership.
Langham Partnership's vision is to see churches equipped for mission and growing to maturity in Christ through the ministry of pastors and leaders who believe, teach and live by the Word of God. Our mission is to strengthen the ministry of the Word of God through: nurturing national movements for biblical preaching (Langham Preaching); fostering the creation and distribution of evangelical literature (Langham Literature); and enhancing evangelical theological education (Langham Scholars) especially in countries where churches are under resourced.
You can join the Langham Live Zoom call every month on the last Thursday of each month at 7pm. See uk.langham/langhamlive for more information or email uk@langham.org to get signed up.
Back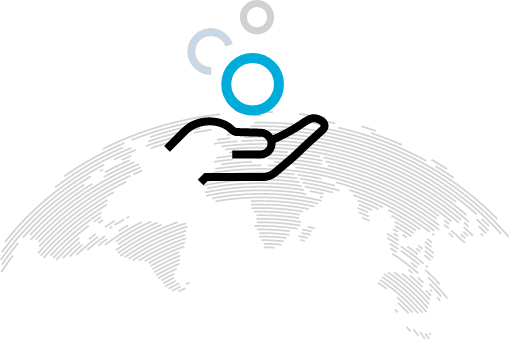 Make a World of Difference
Make a Donation
Help in the work of missions world wide