2010
'Living it out' was the theme for Worldwide 2010 and this was reflected consistently by speakers across the week.
As we said last year 'Living it Out' is a principle that is at the very heart of mission. The good news of Jesus Christ is something that cannot be just talked about – it also has to be lived out! If you missed out on any or all of the week's events, you can catch up on these by downloading podcasts of the talks through the media section.
Worldwide 2010 was an amazing week – and a challenging one! Only God knows how many hearts were challenged to get more involved in mission and 'live it out' and we give the glory to Him for what was accomplished across the week.
If you were able to get along to Worldwide 2010, we would love to hear from you – feedback and suggestions for improvement are important to us. We would also like to keep you up to date with plans for Worldwide 2011 – why not sign up to our mailing list?
Feedback on Worldwide 2010
Before
I always read it the programme immediately from cover to cover and start praying for the event. I've noticed the new style this year – and also a couple of events that I don't remember from other years. All appears very positive!! I do hope there will be a good turnout at all the meetings – and response to the challenges that will be given.
Maureen
During
Bangor Worldwide… is contemporary and relevant as evidenced by the large number of young couples attending, while still attracting the "old faithfuls".
Lindsay
After
Thank you and the World Wide Missionary Convention, (and of course the wonderful people who attended) once again for your support and encouragement in allowing us to bring the van to enable us to collect Bible and book donations during Convention week. We are constantly thrilled and amazed at the generosity of God's people.
Victor
Just to let you know how wonderful we thought the Convention this year. God was really there in a mighty way. My daughter and her husband came over from London especially for the Convention and they were greatly blessed.
Rosemary
Congratulations to the WW Committee on the week that has just passed as it was up to the high standards expected and the speakers were thoughtful, varied and challenging. To the people who were responsible for loading each speaker's presentation onto the website I have to give them 20 out of 10. It was fantastic. I was unable to get to the Thursday morning bible reading but I was able to listen to it on Thursday night and then continue in person on Friday morning.
Ian
I have enjoyed the week immensely thanks to you and your team. God bless.
Graham
Thanks so much for a great Convention! Although I wasn't able to get to lots what I did get to I enjoyed a lot, in a challenging way rather than in an entertaining way!!!
Elma
Bangor was good. The partnership with Belfast Bible College for the seminar one afternoon was good. The advertising on hoardings around Bangor was excellent. I got an email from an English friend of mine who commented on seeing the adverts there. The co–operation with Bangor Tourist Information Centre is very good. Tourism and tour guiding is a hobby of mine and I think it is proper to promote the convention through that medium. Some speakers talk too long.
John
I personally have been going to the Convention for many years and I always enjoy the meetings, although I thought that this year was exceptionally good.
Heather
To those of you who have been involved in organising the Convention I want to express my thanks. It has been a time of rest, refreshment and much encouragement. Thank you for the wonderful Bible teaching from Chris and Mark. I will go back overseas both challenged and fully recharged.
Johanne
Back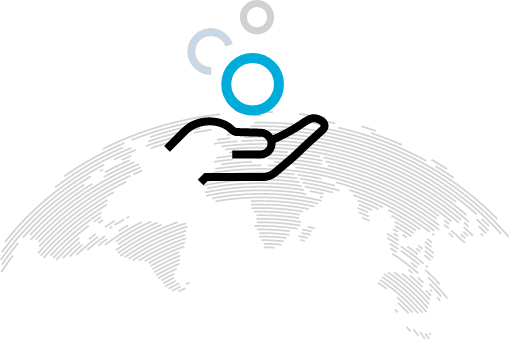 Make a World of Difference
Make a Donation
Help in the work of missions world wide