2018
Pray the Lord of the harvest
Convention 2017 is now a distant memory albeit a pleasant one and we have now finalised our programme for 2018 which runs from 24th August to 1st September. Our theme is "Pray the Lord of the harvest" and our prayer for the Convention is that God would use it to call out many people to more active involvement in world mission.
Our Morning Bible Studies will be led by Pastor Alistair Begg. Originally from this side of the Altlantic, Pastor Begg has spent the majority of his time ministering in the USA. He is in high demand as a conference speaker, and we are privileged to have him commit to a week with Bangor Worldwide. We know he will prove to be one of those speakers that many will want to hear.
In 2018 SIM celebrate their 125th anniversary and their International Director Dr. Joshua Bogunjoko will be joining us at the Convention to tell of the work of the mission.
SASRA, which ministers among the armed forces, is celebrating its 180th anniversary and its Executive Director Rev. Andrew Hill has agreed to join us in 2018 – one hundred years after the ending of the Great War.
In addition to the above we have a range of speakers from around the world coming to tell us of their work.
The Edlers will speak about the situation on the island of Haiti while Nisin and Joanna Mathew will talk about the work among students in the UAE. Dina Katanacho is from the Arab Israeli Bible Society in Israel, while we will hear about hospital work in Nazareth from Dr Hakim, Medical Director of Nazareth Hospital EMMS. Pastor Nehemiah will tell about his amazing church planting activities in an area of the world which is resistant to the gospel. Pastor Mulinde has suffered very directly for his faith and will share about the difficulties living under the threat of violence from extremists in Uganda.
Aldrin Bogi has a lifetime of missions experience in SE Asia and is currently the Area Executive Director for Biblica in that area. He will share about his passion to see people engage with the Bible which has taken him to over 25 nations on various missional assignments.
Local mission is not neglected and Keith Preston has been invited along to speak about the work of the International Meeting Point in the centre of Belfast. José Moreno (Pepe) from Alcázar de San Juan in central Spain will talk about being pastor to a growing church in a country which, while nominally Roman Catholic, has largely turned away from the Christian faith.
Don't miss either of our Saturday events. On 25th August we join with Release International in a celebration event in the Spires Conference Centre in Belfast. Petr Jasek will tell the story of his imprisonment in south Sudan and the life story of Amy Carmichael, one of the most famous local missionaries, will be recalled through the words of Etta Halliday. New Irish Arts will lead the worship and there will be also a missions exhibition.
On our closing night, Saturday 1st September, New Irish will be presenting a concert with a strong missional flavour, involving people who use their creative gifts in the spread of the gospel.
We have not space mention the events for young people, students, children as well as the seminars. Please check out the really packed programme and come along as often as you can.
Back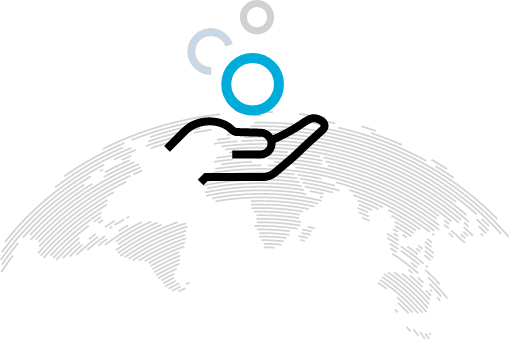 Make a World of Difference
Make a Donation
Help in the work of missions world wide