2014
A look back
With around 30 events planned over nine days from Friday 22nd August to Saturday 30th August – this was one of the fullest programmes to date. Now in it's 78th year and firmly established in the missional calendar of Northern Ireland, there were familiar aspects to the Convention but something "fresh" too.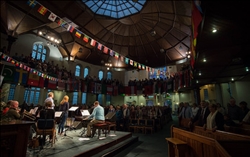 We continued this year with our reception for former missionaries on the Friday evening and this again ensured a good attendance at the prayer meeting which followed. The importance attached to prayer by the Convention was illustrated by the strong attendances throughout the week at the morning prayer times which were led by a variety of our speakers.
The local Mission Secretaries workshop on Saturday morning was addressed this year by Jackie Mann from Myton Churchin Warwick – "Exploring the needs of Generation Y'.
The seminar looked at those in the Gen Y (20s–30s) category while they are on the mission field and when they come home. How do they see mission differently to other generations? How can they be encouraged and affirmed? What traits do we need to look out for? What might they struggle with? How do they view leadership and how do they build relationships with others? Numbers were at bit down on last year but it was a very informative seminar.
Our theme for the week was Called to Serve and each night we had a particular focus.
Saturday's theme was Advocacy; Stuart Windsor of Christian Solidarity Worldwide shared how CSW is helping persecuted Christians around the World working with governments and the UN. The Mayor of North Down, Councillor Peter Martin brought greetings. After Patrick Sookhedo's withdrawal, Bishop Raj Moodley, The Anglican Church of South Africa was able to step in as our second speaker.
The focus on Sunday evening was hearing and Rev Eric Foley shared his experiences of working with the underground church in N Korea – a memorable quote from him when he asked a North Korean Christian how he could pray for him – "Don't pray for us – we pray for you"
Pastor Thabiti Anyabwile led the Bible Readings each morning on the theme of Reading the Bible as Jesus did. The sessions were inspiring and encouraging to all who were able to get along.
Going was our theme on Monday evening. This year is the 125th anniversary of the Welcome Centre founded by Amy Carmichael. Jonathan Clarke, the present pastor, spoke of the work of Amy and how her vision is continuing to this day in that area of North Belfast. Etta Halliday very movingly, read Amy's vision from a book, The Tin Tabernacle that has been written in this anniversary year. Dr Luke Herrin (AIM) also spoke about his work in East Africa.
On Tuesday Mehrdad Fatehi from Pars Theological College London and Mihai Malancea from a Moldovan Bible College in Chisinau spoke about The Word.
Wednesday's theme was Church Planting. Bishop Elias Taban was not able to attend due to the situation in South Sudan but Thabiti was able to step in and share with us some aspects of his new church planting work in Washington DC. This year is the 200th anniversary of CMS Ireland and Bikash Adhikari (CMS Nepal) also spoke about the growth of the church his father started.
Thursday saw an emphasis on prayer. Alain Emmerson of 24–7 prayer shared about the 24–7 network. A prayer room was available during the week for quiet reflection after the Bible readings and evening meetings. Canon Mike Parker (MEC0) also spoke about Christians working in the Middle East. Communication was the theme for Friday night. Terry Ascott (SAT7) and Suma Emmanuel (FEBA) spoke about how radio and satellite are reaching people in areas of the world that are closed to overt evangelism.
At the closing meeting on Saturday we had a full programme. It was great to have Bishop Harold Millar along. His message was based on information from the Census about North Down having the highest percentage of people who said they had "no religion". He challenged us – is the church relevant? and how should we reach out to our neighbours and colleagues "at home". We also heard, very powerfully, from Clare Arian. She shared about the spread of Islam in the UK and how strongholds would only be broken down by prayer. Thabiti brought the final word and challenged us about being "good neighbours"
One new initiative for 2014 was the Minister's and Church leaders seminar led by Rev Mark Welsh – "envisioning your congregation for engagement in God's mission" About 30 attended and found it helpful
A new initiative last year, we continued the Students event on Thursday afternoon and the special Youth night on Thursday evening (held in parallel with the main meeting) in Hamilton Road Baptist Church. The Children's meeting on Saturday morning had a focus on Brother Andrew (and his Volkswagen) that he used to smuggle Bibles behind the "Iron curtain".
The afternoon meetings for Ladies – (Clare Arian and Suma Emmanuel) – and those with learning disabilities were well attended again this year.
Glen Mitchell and Graeme Kennedy chaired a couple of our meetings and it was good to have a couple of new Chairmen this year – Simon Curry and Adrian Dorrian. It was particularly good to have Adrian strengthening our links with the Church of Ireland.
Alistair Hamill, & the New Irish Orchestra led the worship over the week
The Global Village was full to capacity again this year with approximately exhibitors and reports from mission secretaries suggest that worthwhile contacts were made.
2014 was a very full Convention and we are thankful to God for His blessing on all that took place.
Back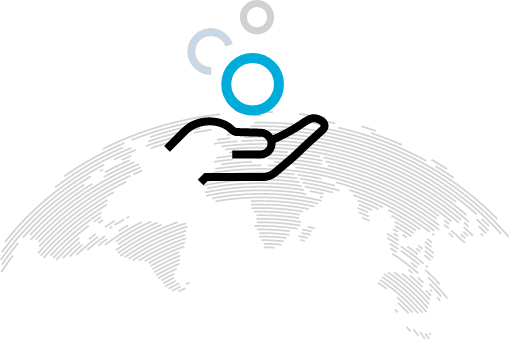 Make a World of Difference
Make a Donation
Help in the work of missions world wide